You likely want to help develop your students into outstanding global citizens.
You want them to be compassionate towards others, invested in societal betterment, and confident in advocating for justice. But to help students gain such skills, you need to tackle difficult subjects together.
You can't shy away from the ugly truths of our society and the biases embedded within it. You need to help students recognize them and call them out.
Anti-black racism is one particularly ugly truth. But it's complex. There's no one single perpetrator that needs to be expelled.
So, you and your students need to dig deep, examine your beliefs, and challenge one another to take better, more progressive actions.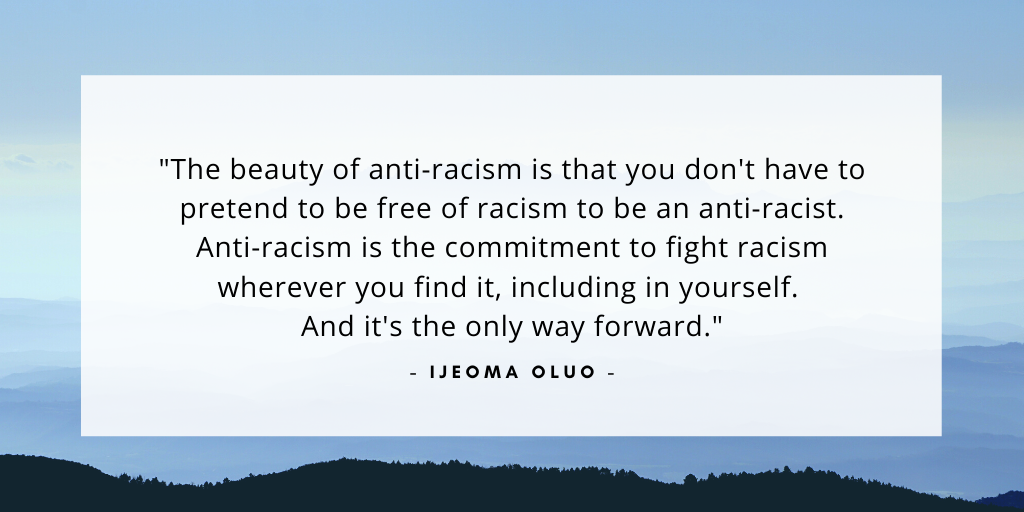 My Presence teammates and I have assembled some resources to help you get started. We're not experts on this either, so we also have been — and plan to continue — learning from the books, podcasts, documentaries, and other resources on this list.
Most things here were created by black educators and leaders. In addition to exploring them for yourself, we hope you'll encourage students to learn alongside you. Many of these can be excellent jumping-off points for honest discussions, interactive programs, and ongoing changes at your institution.
And you have more stellar resources to add, please let us know @themoderncampus and we'll add them to this continually evolving list.
People to follow
Following these folx on Twitter or Instagram will expose you to a multitude of perspectives on the everyday black experience in America. You can retweet their messages to amplify their voices, use the points they make to engage students in conversation, and even decorate your office or virtual desk space with the most inspiring quotes.
Black activists, leaders, and artists
Black higher education leaders and student affairs professionals
Books
In addition to educating yourself through these excellent reads, you could start a book club with students. Perhaps you could take it slowly, asking book club members to read just a few chapters a week, which you'll discuss all together — in order to take time to fully process and reflect upon the ideas presented.
And if your institution or office picks a Book of the Month or First-Year Experience Read, consider selecting one of these!
Podcasts
Podcasts have a major advantage over books: Flexibility. Listeners can tune in while folding their laundry, preparing a meal, or cleaning their homes. They're also great for commutes!
Consider hosting some podcast listening parties and/or post-listen discussion groups. You could even have a podcast program for commuter students, encouraging everyone to listen to a timely new episode each day on their way over to campus.
(I've also highlighted some individual standout episodes.)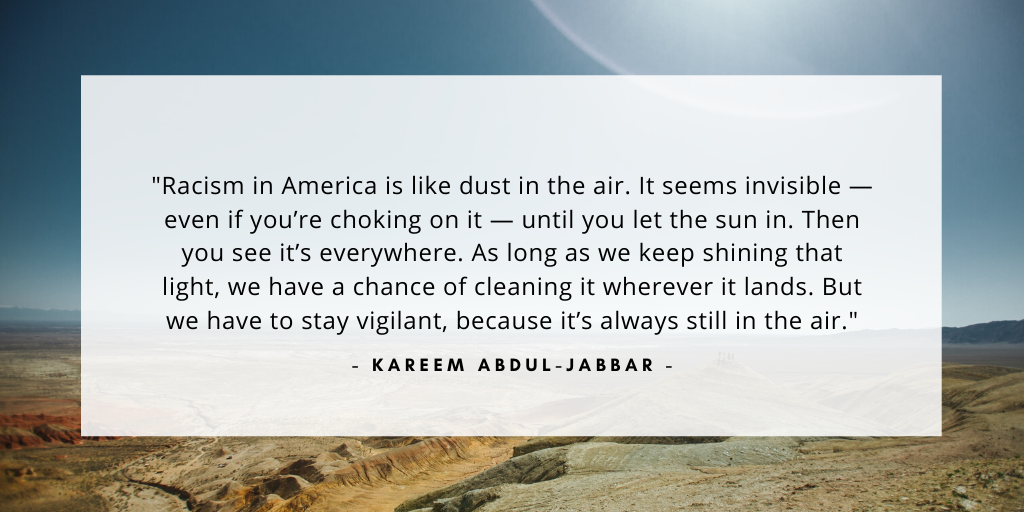 Movies and Documentaries
Movies are more than entertaining. They can reveal complex truths about characters, reflecting the experiences and perspectives of real people.
Each of these films and documentaries can serve as excellent conversation starters and calls to action.
TED Talks
TED Talks tackle big ideas in a short amount of time. They're great for fast-tracking discussions, introducing students (and yourself) to new voices, and inspiring critical thinking.
In addition to the suggested talks below, I recommend researching if your local community has ever hosted a TEDx event. Perhaps you could find video footage of a great talk that addressed local concerns. You could even invite the speaker to speak with students personally!
Toolkits
Many of these toolkits come with worksheets that'll help you and your students reflect upon your own biased thoughts and actions. And all of these are great for helping you move behind lip service and toward action.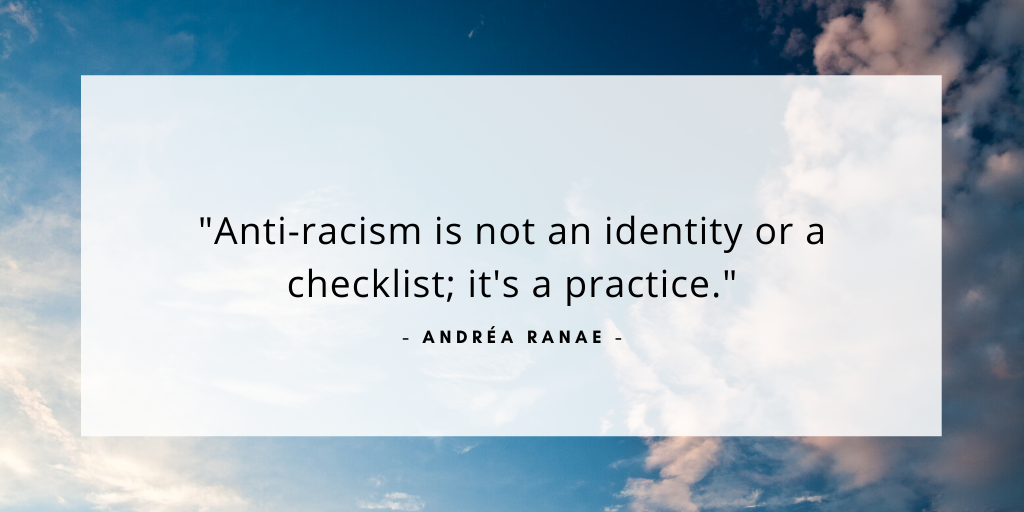 Ready-made activities
In a pitch to plan a program quickly or looking for an activity that's already been run successfully? Here are a few things you can do, complete with instructions, reflection questions, and worksheets!
Student affairs resources
My teammates and I have created some resources, specifically meant for student affairs professionals. Continue visiting our website and like our Facebook page as we'll continue to add more.
Blog posts
Podcast episode
To close out, I'll point you to the Journal of Blacks in Higher Education, which offers a plethora of resources to support your black students and colleagues.